We will discuss & educate you on the When, What, and How's…
WHEN to enroll in Medicare
WHAT plan is right for me & what is covered

Medicare (Parts A + B) or Medicare Advantage (Part C)
Medicare Prescription Drug Plan (Part D)

WHAT to do if you work past age 65
HOW to enroll in Medicare & costs
HOW to avoid Medicare penalties
And So Much More….
JOIN US LIVE ONLINE or IN-PERSON

Excellent Medicare and Financial Help. Jeff Biro was very helpful when I had to make decisions on my Medicare upon turning 65. I know I would not have understood all of the options without his help. He was patient and knowledgeable, a great combination. He is excellent at what he does, helping people with important financial decisions which affect their future.
Jeff Biro at Family Wealth Advisors is the best! Jeff Biro is a very bright, extremely knowledgeable financial advisor who consistently provides excellent advice in these difficult times. Possessing exceptional communication and interpersonal skills, Jeff is always the consummate, courteous professional. I continue to be delighted to have chosen Jeff Biro as my financial consultant.
Jeff gave my wife and me excellent advice and helped us understand completely the choices as we enrolled in Medicare. He has also become a trusted advisor and manager of our families financial services. Highly recommend.
Very knowledgeable of his Retirement subjects Jeff gives a very effective and informative presentation regarding Medicare and related insurance matters. His knowledge of money management vehicles and techniques is on par with his knowledge of Medicare and related issues, then he is an all-around superstar! I highly recommend adding Jeff to your team if you don't already have a Financial Advisor expert on your side, or if you are unhappy with your current financial advisors" services.
We attended Mr. Biro's Medicare Workshop last week. What an enlightening educational experience. Mr. Biro did an excellent job of explaining a complex process in simple, easy to understand terms with numerous handouts. We would highly recommend Mr. Biro to anyone trying to navigate through the labyrinth process of signing up for Medicare. He is very easy to understand and very knowledgeable about all aspects of Medicare.
Financial & Medicare Expertise at its Best! In all areas of financial concern, I have the highest regard and confidence in Jeff (and his entire staff). He works diligently toward helping my wife and I achieve our financial goals. He considers each person's state of affairs and addresses each with deliberate and timely consideration for best results. Jeff represents the very essence of fiduciary responsibility. I would highly recommend Jeff Biro and his entire staff to everyone having any type of financial concerns.
Highly Recommend Jeff Biro For Medicare and Financial Advisor If you are seeking a classy, five-star financial wizard to protect and increase your future assets, Jeff Biro is your man. Jeff and his Staff are TOPS in their field. His expanse of knowledge, thoroughness in explanations and choices, in his kind, patient way cannot be excelled. If you refuse to accept anything less than the best, JEFF BIRO IS THE ONE FOR YOU. Don't settle for anyone else.
I highly recommend Jeff Biro when you are planning for your future! Jeff was a great help to both my husband and me when we were trying to negotiate the confusing labyrinth of Medicare and choosing a supplement. There are so many questions and details to think of. Jeff was very knowledgeable and we are very comfortable with his guidance and our choices. I'd highly recommend him when you are planning for your future.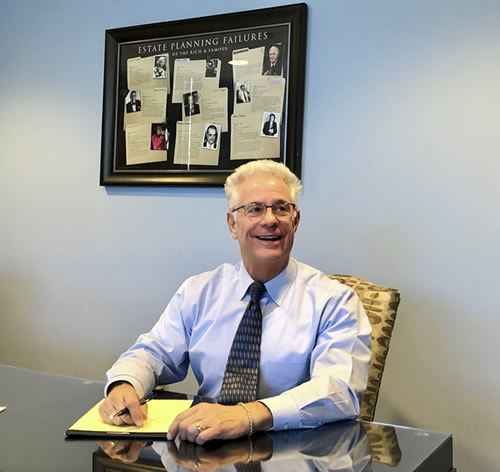 Register for our FREE Medicare Workshop
Our resident Medicare expert Jeff Biro will answer all of your questions.
Most Frequently Asked Questions About This FREE Medicare Seminar
Disclaimer: The information contained in this website is provided 'as is' with no warranties or guarantees. This information should not be considered as actual legal, tax or investment advice and you should always contact a certified accountant, tax professional, or estate planning attorney before making any financial decisions. While every attempt has been made to provide current and accurate information, neither the author nor the publisher can be held accountable for any errors or omissions. You agree that you are solely liable for any and all reliance, use, or action on this information.